Multi-Day "Sales Dominance" Training Programs
A high-impact, results-oriented training session that your staff will never forget!
The "Sales Dominance" Program includes: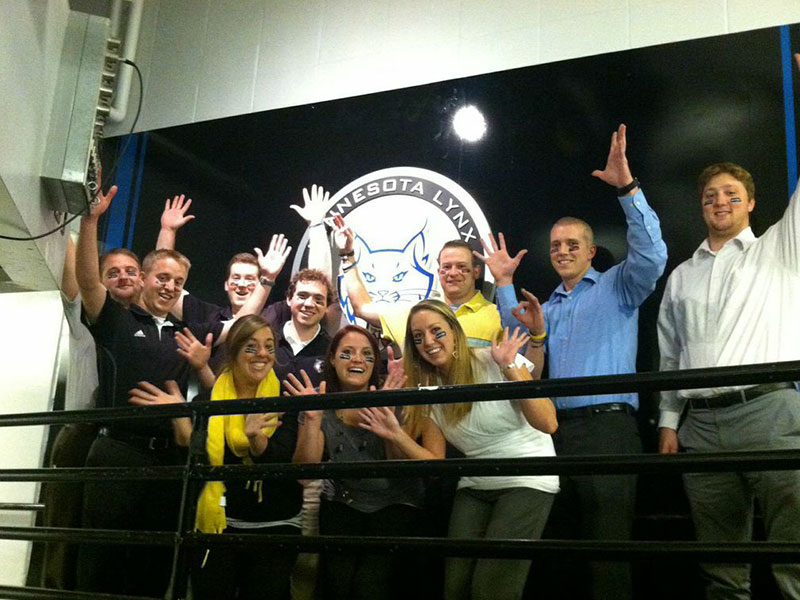 A pre-training conference call to discuss the direction and focus of the training session. Your leadership team and Bill will review the complete library of available training modules(hotlink) from the large Stadium Gorilla library, and select the specific curriculum that makes the most sense for you and your group;
A participants' pre-event questionnaire sent to everyone in attendance prior to the session to allow them to let Bill know what they'd like to get out of the training personally;
A blend of classroom-style training delivery AND live phone calls for one-on-one coaching and development;
Extensive role plays, interaction, and practicing of the new techniques;
A customized set of word-for-word answers to your toughest sales objections, written specifically for your team and market;
Unique, world-class training materials and workbooks designed for your reps to use and apply right away, and for your sales managers to continually reinforce easily and effectively;
A personal goal-setting session to align the reps' individual life goals with their efforts at work; and
A professionally-produced, Jeopardy-style competitive game show as a review of the concepts learned (3-day program and up).
---
Pricing
5-day "Sales Dominance" Program:
4-day "Sales Dominance" Program:
3-day "Sales Dominance" Program:
2-day "Sales Dominance" Program:
$14,500


(The most role plays, one-on-one coaching, and listening to live calls plus classroom time)

$12,500


(Extensive role plays, coaching and listening in addition to the classroom program)

$9,950


(Our most popular program; a bit of everything for a well-rounded training experience)

$6,950


(Our most affordable choice for a strong sales foundation)
All programs include transportation and expenses, but does not include hotel.
For a list of current available training modules, click here.